Yamaha is known for producing budget guitars with high build and sound quality. And today, I have a Yamaha PAC012DLX review for you, where I will examine this kind of instrument. The Pacifica 012 Deluxe is a special version of Yamaha's most affordable model. It has a different color and is made of different wood, but otherwise, they are similar. So let's take it apart.
Body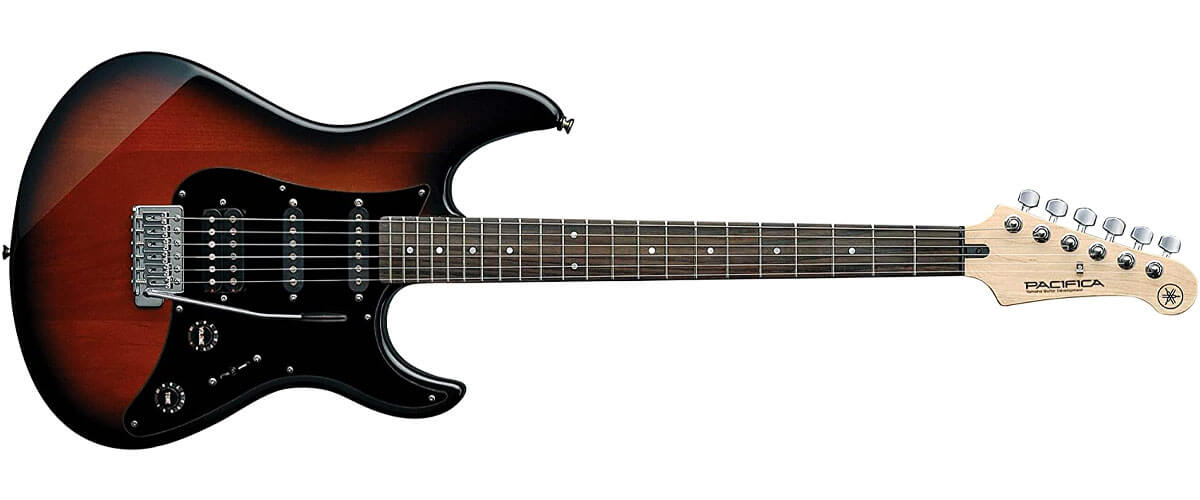 Unlike the basic model, the Strat body of the PAC012 Deluxe is made of Solid Agathis rather than Mahogany. Agathis has excellent properties and is often used for instruments because of its resonating properties and malleability. The elegant, stylish Vintage Sunburst coloring in gloss looks great. The guitar is lightweight and will suit any level of player, even a beginner.
Let me remind you that this is a budget model, so the hardware is simplistic. But for a guitar of this level, it is even good! For example, the Vintage Tremolo bridge and Nut are made of urea, similar to plastic. If possible, I would replace the Nut. The chrome Yamaha Sealed tuners and control knobs look quite reliable and soft to use.
Pickup system
The Yamaha PAC012 DLX electronics include a package of three passive HSS configuration pickups. The combination of the Ceramic Bridge Humbucker and two Ceramic Single Coil Pickups can produce distortion and is suitable for heavy rock. So it feels right at home here. But the 5-way blade pickup switch forms a wide enough range to do jazz and blues.
I would summarize that the electronics here are very decent. It's quite successful, and I've personally experienced that. If you don't like the ceramic at all, you can always replace it over time.
Neck, fingerboard, headstock
Several factors usually determine a guitar's playability. And its fingerboard is one of the most important. The Yamaha PAC012DLX has a smooth C-shaped maple neck with a Sonokelin (Rosewood) fingerboard. It attaches to the body with the Bolt-On system for stability when playing dynamic compositions. With a 13.75″ radius, it is very comfortable, fast, and responsive when playing. The 25.5″ scale features 22 Jumbo frets, which are very comfortable to play due to the instrument's shape.
Sound quality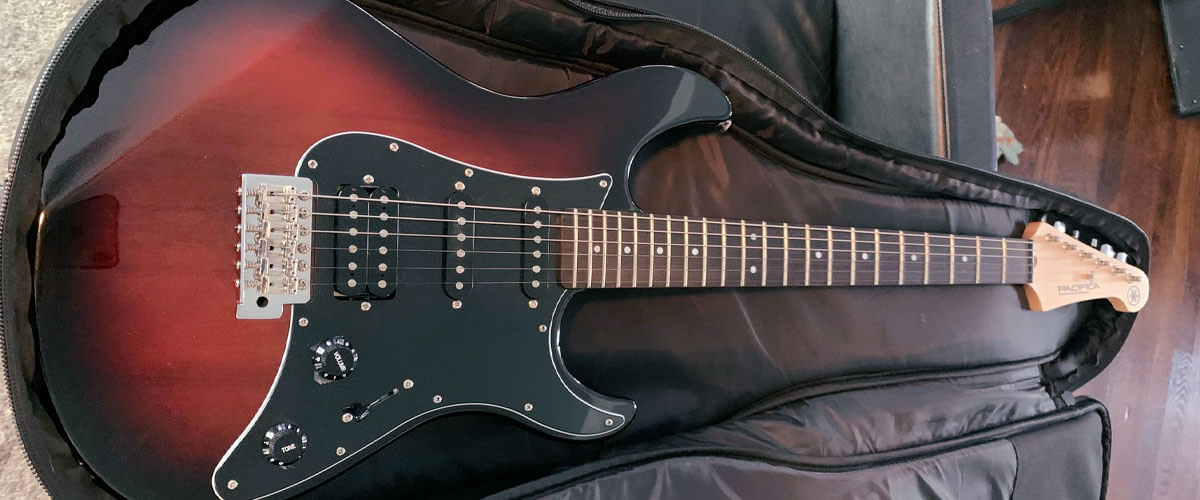 It is definitely a good rock guitar. It will surely appeal to those who like aggressive genres and distortion. At the same time, it is not recommended to play metal, although it is capable of that too. So say, if you're a fan of that genre exclusively, you might want to consider other options as well.
At the same time, its electronics and 5-band switch are able to play quality rock, blues, and even jazz. Of course, it all depends on how sensitive you are to the detail of the sounds.
My overall impression of the guitar and its "voice" remained good. I've already mentioned many times that the Yamaha PAC012DLX is a budget guitar, but it sounds wonderful for its price rank. Weigh the pros and cons and make your choice consciously.
Key specs
Scale, in/cm: 25.5/64.7.
Frets: 22.
Fretboard radius, in/cm: 13.7/35.
Type: electric.
Body material: mahogany.
Neck material: maple.
Neck joint: bolt-on.