Ibanez introduced the Gio series in the late 1990s as an affordable line of guitars aimed at beginner and intermediate players. The Gio guitars were designed to provide a budget-friendly option without compromising on quality and playability. Over the years, the Gio series has undergone various updates and improvements, so I decided to try one of them and share some thoughts on the Ibanez Gio GRG131DX review.
Body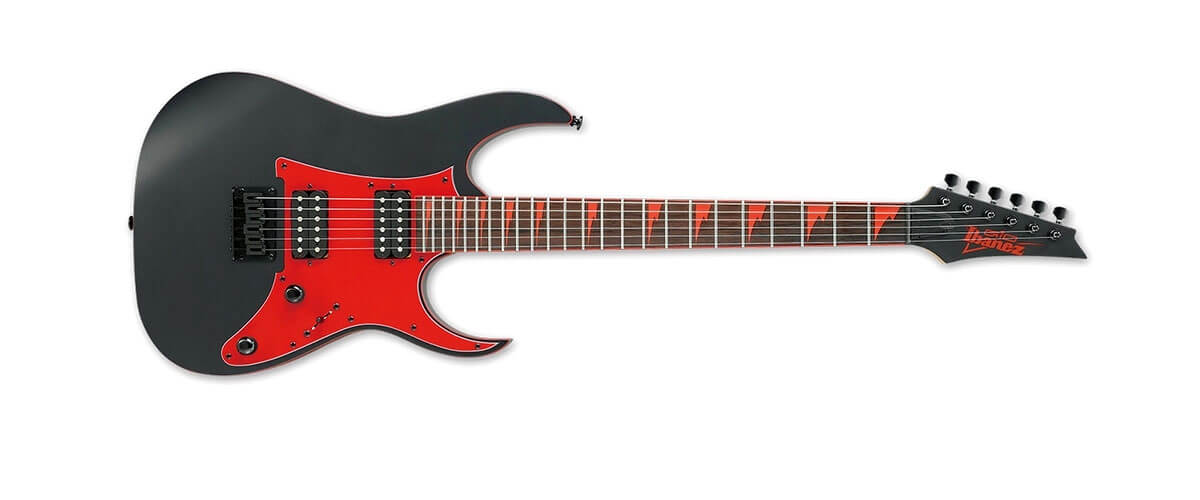 My Ibanez red and black electric guitar looks more aggressive compared to the white shade, although both have fiery red inserts. The body is crafted from poplar and has a double-cutaway design. The matte finish was a nice surprise, I don't have any guitars with this finish, and I really like the way it feels against my skin, but unfortunately, it's fairly easy to get dirty. However, the fact I can access the higher frets to reach and play the upper register with ease is more significant for my Ibanez Electric Guitar GIO review.
Pickup system
The GRG131DX features a set of two humbucking pickups, one located in the bridge position and the other in the neck position. Of all the key Ibanez Gio GRG131DX specs, the most I noted is that the pickup system of this model is controlled by a 5 pickup positions switch, which allows you to choose the sound you want – both metal and "glass". My only issue is the tuning stability, but that might just mean some bad strings on it, which is quite an easy fix.
Neck, fingerboard, headstock
To continue the GIO Ibanez guitar review, it is worth noting the maple neck of the GRG131DX that features a bolt-on construction. I like this design for easy maintenance and potential future adjustments. The neck profile is thin and sleek. I only had to adjust neck relief a little, and the action was ridiculously high. With the neck on this model, I am able to achieve a great low action.
The fingerboard is a bound purpleheart with red sharktooth inlay. It features a standard 24 frets of jumbo size. From the first try, I felt it was smooth as silk, way better than the RG350DX, which felt like a saw blade out of the box.
The headstock is shaped in the traditional Ibanez "pointed" style, featuring a sleek and angular look, which has the tuning machines.
Sound quality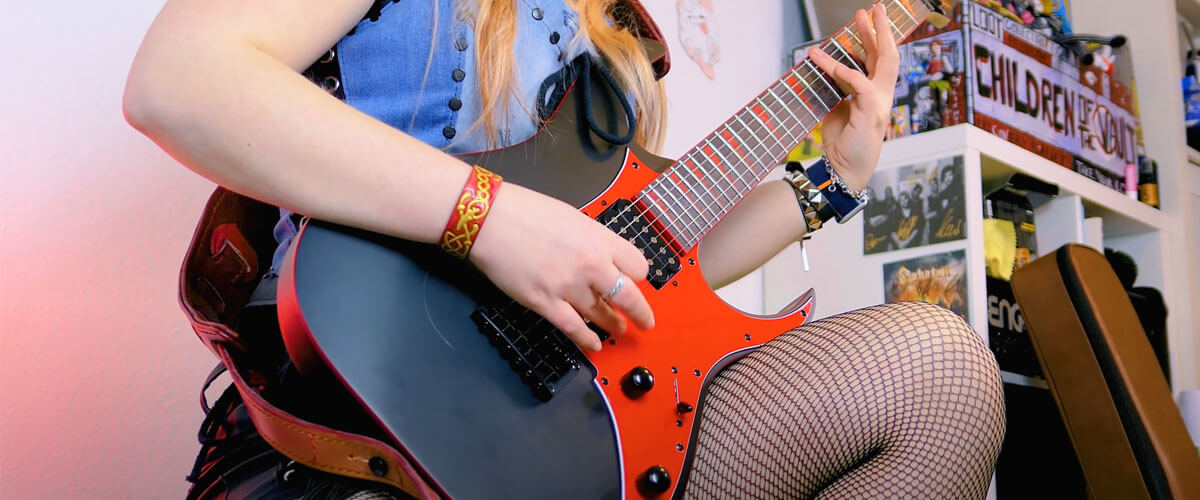 The overall Ibanez Gio GRG131DX sound is powerful and aggressive. It's great for rock and metal tones, and with a high-gain amp, I also got a great harmonic response. There are a lot of tonal options and you can actually get some decent clean sounds out of it. However, on overdrive or distortion, it gets a bit muddy.
Thanks to the humbucking design, it helps to minimize unwanted noise and hum often associated with single-coil pickups. This is especially beneficial when playing with high gain or in environments with electrical interference.
Key specs
Scale, in/cm: 25.5/64.7.
Frets: 24.
Fretboard radius, in/cm: 15.7/40.
Type: electric.
Body material: poplar.
Neck material: maple.
Neck joint: bolt-on.