Sometimes your guitar needs a paint job. This can happen for various reasons: the coating has worn off, or you want to give the instrument a personality. I will explain how painting an acoustic or electric guitar affects sound and tone in this article. I will also tell you how and what kind of paint you should cover your instrument if necessary. In the end, you'll see whether your guitar sounds better without painting at all. Join in
Does painting affect the sound and tone of an acoustic guitar?
To the present day, there is no unequivocal opinion on this question. Most acoustic guitars have a finish that maintains the integrity of the surface and protects it from moisture, temperature fluctuations, and minor external damage. But if you decide to paint the instrument yourself, you need to pay attention to several aspects.
First, it is believed that the acoustic guitar changes its sound over time. It happens due to changes in the wooden materials. Therefore, any impact on the surface, particularly on the top of the instrument, can affect its sound. Experts advise applying a very thin layer of paint or varnish so as not to extinguish the natural vibrations of the wood. And I agree with them. Other musicians, on the contrary, think that an extra layer adds resonance to the guitar. At the same time, one could argue that the tone of an acoustic guitar and its timbre is not affected by the presence of paint.
If you still decide to paint your instrument yourself, the second thing you should pay attention to is the way to prepare the surface. Never use soft, flexible sanding blocks. You will certainly aggravate the surface's deformation, and the guitar will become unusable. You should use hard sanding blocks while cleaning the surface as gently and carefully as possible.
Does painting affect the sound and tone of an electric guitar?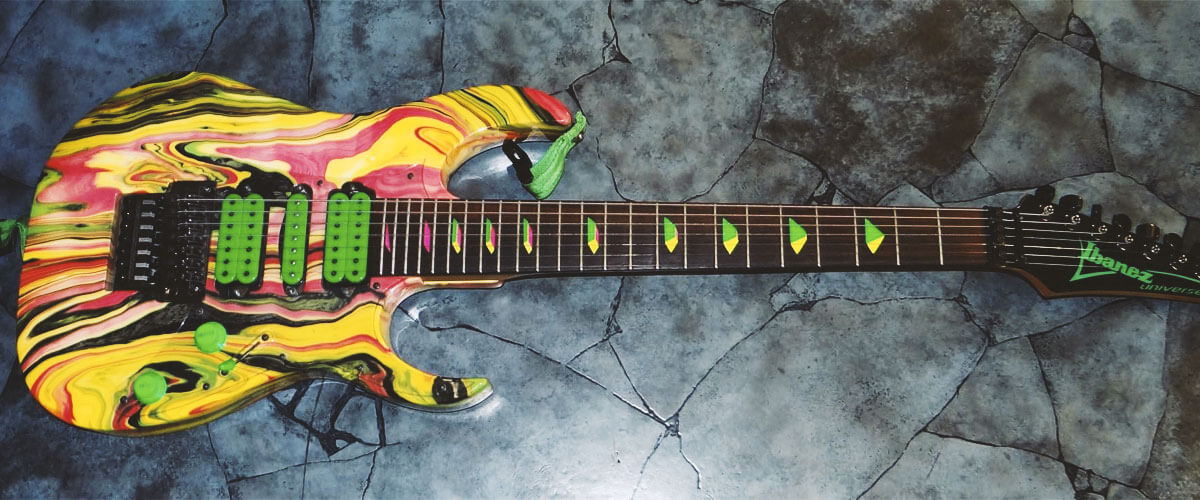 The sound of this type of guitar is produced with the help of pickups. So, unlike an acoustic guitar, painting doesn't affect the sound and tone of an electric guitar as much. But only if you used the right components and painted them correctly. The right combination is important: you have to use a thinner coat of paint and a thicker coat of varnish.
What paints can you paint your guitar with?
There are many options for guitar painting, each of which requires further study. Take your time. It's better to spend a couple of days and do it right. Anything can be the perfect finish: nitro paint, varnish, acrylic, spray paint, or ceramic. Acrylics and ceramics are suitable for murals. Sprays are for airbrushing or uniform tone. It's better to use the paint that was originally applied to your instrument.
Conclusion
So, does painting a guitar change the sound? We have figured that out. Painting an acoustic guitar can lead to irreversible consequences if the question is not taken seriously. Electric guitars are unaffected, but even then, you can make a mistake. Without paint, the guitar may sound good, but will it last? So, choose the right paint, the right method, and go for it!