The PRS SE Custom 24 is a highly regarded electric guitar by many experts and musicians that offers a remarkable blend of playability, tone versatility, and stunning aesthetics. As part of PRS's SE (Student Edition) lineup, it brings professional-level features and craftsmanship. My PRS SE Custom 24 review will show that it can be a fantastic choice to inspire you to explore this stellar instrument.
Body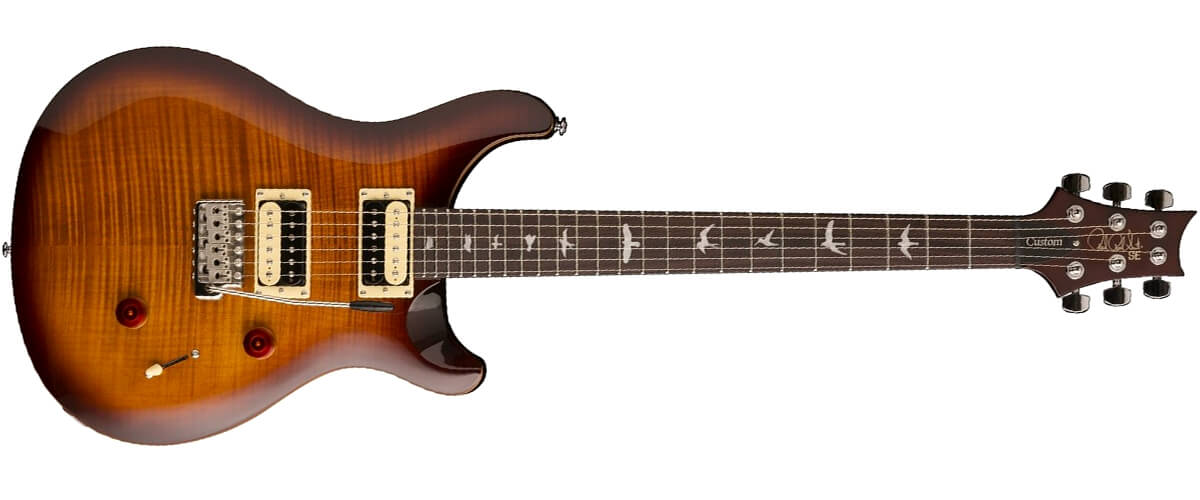 The first thing I want to emphasize in my PRS Custom SE review is its exceptional build quality. It features a mahogany body with a maple top in Faded Blue Burst, Bonni Pink, and Black Gold Burst colors, providing a solid foundation for great sustain and resonance. The guitar's double-cutaway design allows easy access to the upper frets, ensuring effortless playability.
It features a PRS-designed tremolo bridge, which offers smooth operation and excellent tuning stability, allowing for expressive whammy bar usage. The tuners, although controversial, seem to do the job, and the trem is decent. I would recommend locking tuners if you are the type of player who uses the tremolo arm a lot, so that may be the only thing I would change.
Pickup system
One of the standout features I can't help but notice in the Paul Reed Smith SE Custom review is its electronics setup. It comes equipped with two PRS-designed humbucking pickups, an 85/15 "S" in the bridge position and an 85/15 "S" in the neck position, including a 3-way pickup selector switch. These pickups deliver a wide range of tones, from warm and clear to hot and aggressive, covering everything from pristine cleans to soaring leads and heavy distorted tones. The pickups can be coil-tapped, allowing for single-coil-like sounds.
PRS SE Custom 24 specs include a volume knob and tone knob (push/pull), which are also available to expand the tonal options, allowing you to achieve brighter and more articulate sounds.
Neck, fingerboard, headstock
The neck is made of maple and features a "wide thin" profile, offering a fast and smooth playing experience. The action is pretty low on the neck, but being lightweight, it feels solid and sturdy. The only issue with the neck was that its carve was just too thin, so my hand sometimes hurt a little after playing.
The rosewood fretboard is well-constructed, with tidy fretwork and excellent fret leveling, ensuring comfortable string bending and accurate intonation. The fretboard is rounded, confirming the manufacturer's attention to detail. The fret tangs are located under the fretboard, which is great, but some frets can be very scratchy though the fret ends are really nice. I fixed this problem by adjusting the truss, leveling the bridge, lowering the action, and polishing the frets. So the next time around, I'll just level the frets. Remember my advice and take note of it.
Sound quality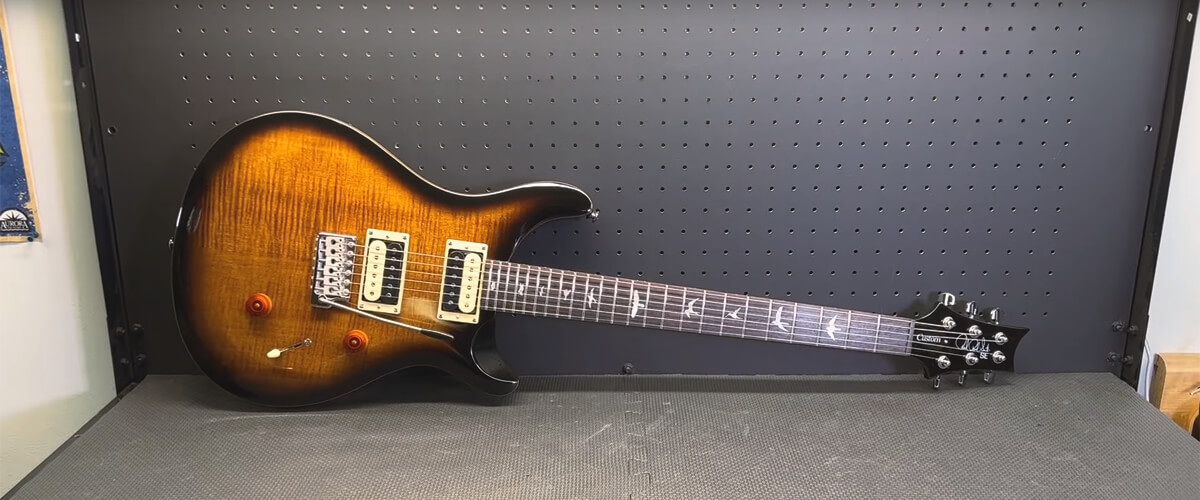 PRS SE Custom 24 sound excels in a rich and flexible tonal palette. Every note can be heard, and every frequency is there with this guitar for me. I play bluesy/fingerstyle, and it hits high notes just right and low notes that sustain quite a long. The sound is punchy and natural in clean or overdriven settings.
The intonation needs some adjustment due to my heavier string gauge preference. It's convenient that you can roll the volume back and still get a good tone.
Key specs
Scale, in/cm: 25/63.5.
Frets: 24.
Fretboard radius, in/cm: 16/40.6.
Type: electric.
Body material: alder.
Neck material: mahogany.
Neck joint: fixed.