The Special Edition Custom Telecaster FMT HH is a legendary electric guitar that has been in production since the 1950s and has become an iconic instrument. It is known for its distinctive shape, versatility, and role in shaping popular music's sound across various genres. My Fender Special Edition Custom Telecaster FMT HH review reveals not only the advantages and disadvantages of this model but also its unique features.
Body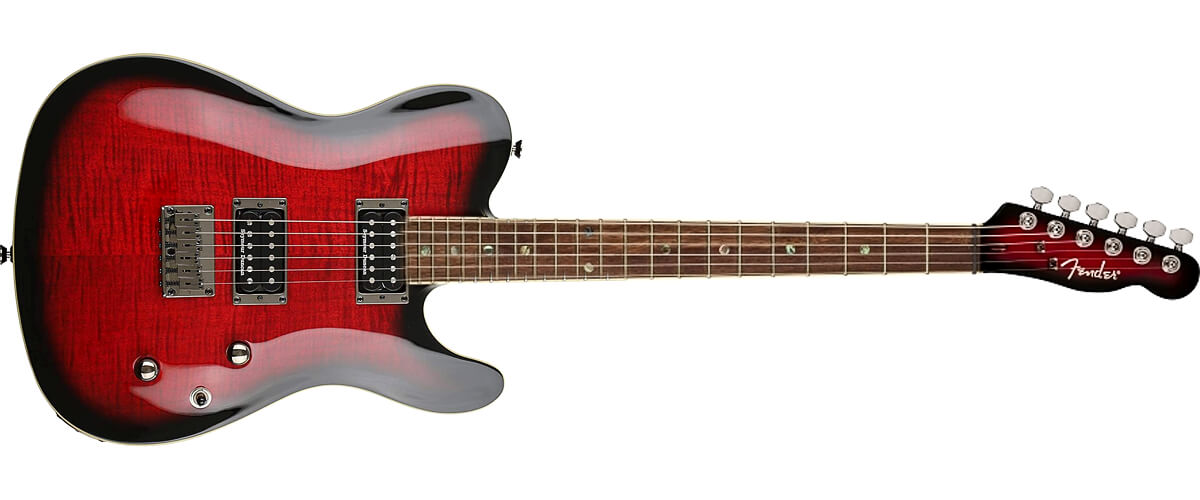 I'd like to start the Fender FMT HH Telecaster review with its mahogany body, which comes in 3 color options: Cherry Black, Crimson Red Clear, and Amber. It is finished with an attractive flame maple top, which adds visual appeal to the guitar. By the way, this is exactly the combination that provides a warm and resonant tone.
The gloss urethane body's finish is resistant to scratches and provides protection to the wood, enhancing the guitar's durability. It's also smooth, comfortable, and not excessively slippery. Unfortunately, the finish can attract fingerprints and smudges but can be wiped off easily with a soft cloth, allowing for relatively easy cleaning.
The Custom Telecaster FMT HH has a string-through-body design and six block saddles, ensuring solid tuning stability and sustain. Moreover, this model includes a three-way pickup selector switch, which allows you to choose between the neck pickup, bridge pickup, or a combination of both, providing you with a range of tonal options.
Pickup system
Also, in my Telecaster FMT HH review, I'd like to note that, unlike the traditional Telecaster with single-coil pickups, the Custom one has two humbucking pickups. The bridge pickup features Seymour Duncan Pearly Gates SH-PG1B. The neck pickup is represented by Seymour Duncan '59 SH-1N.
Generally, I can say that the pickup system in this model is known for its higher output, reduced noise, and fuller, thicker sound. This configuration allows for a wider range of tones, from warm and mellow to aggressive and heavy.
Neck, fingerboard, headstock
Overall, Fender Telecaster FMT HH specs for the neck include a 25.5″ scale length covered with gloss urethane. The Custom Telecaster FMT HH foregoes the Tele's traditional bolt-on mahogany neck in favor of a glued-in maple neck. The mahogany's depth and richness blend well with the set neck's increased stability, creating an explosive sound. Aside from that, this neck's Modern "C" form fits your hand extremely well, and the Indian laurel fretboard is made for movement. However, I felt the guitar had a tiny bit of neck dive, but a strap with some friction helped with the issue.
The fingerboard radius is 15.75″, with 22 frets of jumbo size. The strings track very well with these Seymour-Duncan pickups anywhere on the fretboard. The frets have soft edges, and the crowning is perfect, but the fret wires hang over a bit.
Besides, while I was testing the guitar, I noticed that a bit more rounding and polishing for them would be a great solution.
Sound quality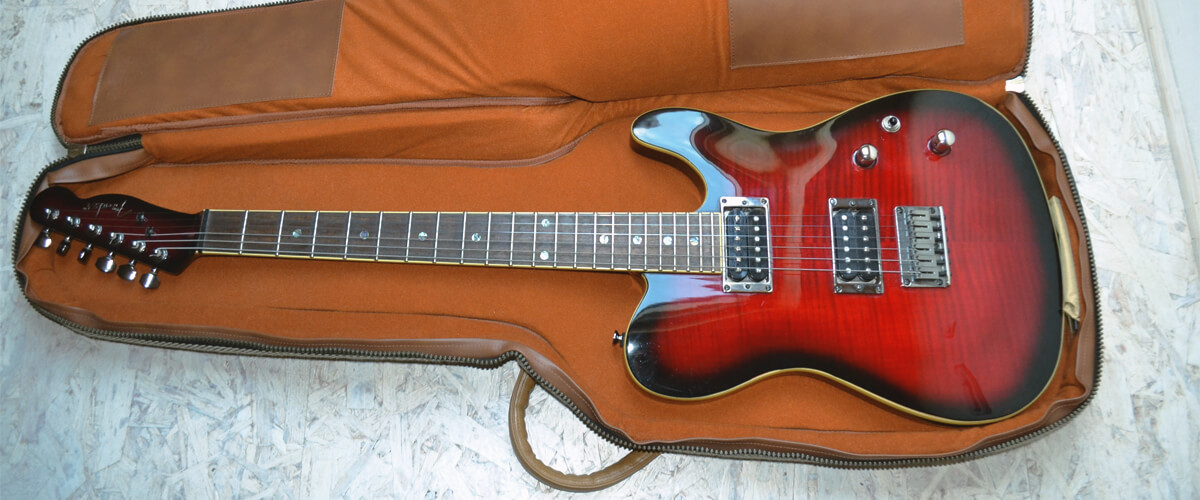 Special Edition Custom Telecaster sound offers a great overdrive and lovely clean tones. The versatile pickup configuration gets any sound you could want. Nevertheless, splitting both pickups in the middle position gives you a "bonus" sound that is extremely beautiful and clean of hum. Low tones actually vibrated my chest so that I could feel them, which is unbelievable! You can use the humbuckers in it when needed for a thick, loud sound or coil tap for more of the tele sound.
Key specs
Scale, in/cm: 25.5/64.7.
Frets: 22.
Fretboard radius, in/cm: 15.7/40.
Type: electric.
Body material: mahogany.
Neck material: mahogany.
Neck joint: fixed.