Designed by ESP, a reputable guitar manufacturer, the EC-256 model is a part of the LTD series, which aims to provide professional-level performance at a more accessible price point. If you are a fan of vintage-inspired design and this popular brand like me, my ESP LTD EC-256 review is for you! I tested this guitar and am ready to share the secrets of this instrument.
Body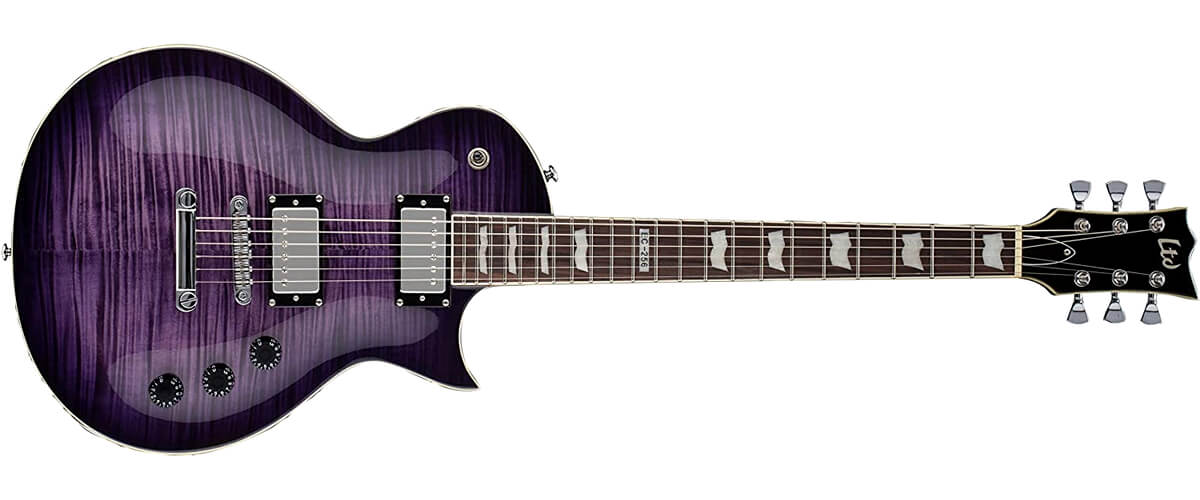 The EC-256 is reminiscent of iconic guitars from the '50s and '60s. The body is made of mahogany, which gives a warm and resonant characteristic.
The single-cutaway design of the body allows for easy access to the upper frets, making it well-suited for lead playing. ESP LTD Les Paul style guitar like EC-256 showcases a classic and elegant aesthetic, with smooth contours and a visually appealing finish in black, black satin, and snow white shades.
Pickup system
In terms of pickups, the EC-256 is equipped with a pair of ESP-designed humbuckers. The LH-150B bridge pickup delivers a punchy and aggressive tone, while the LH-150N neck pickup offers a warm and smooth tone. The pickups can be controlled via separate volume and tone knobs for each pickup, as well as a three-way pickup selector switch, providing a range of ESP LTD EC-256 sound possibilities. However, I noticed that the toggle switch sometimes doesn't switch the bridge humbucker on the first try.
ESP LTD EC-256 specs also include a Tune-o-Matic bridge with a stop tailpiece, providing stability and accurate intonation, as well as a set of high-quality tuning machines for reliable tuning stability.
Neck, fingerboard, headstock
A special place in the LTD EC-256 Eclipse review is occupied by the neck, which is glued into the body, enhancing the overall sustain. It is made of 3Pc mahogany as well and is carved into a comfortable "Thin U" profile.
The fingerboard is made of roasted jatoba with a radius of 350mm, offering a smooth surface with good durability. It has 22 XJ frets, allowing for extended range and versatility in playing styles. Note that this model does not need painstaking fret alignment like the EC 1000.
I only made a very slight truss rod adjustment to eliminate minor fret buzz and compensate a bit for drop tuning when I play certain material.
Sound quality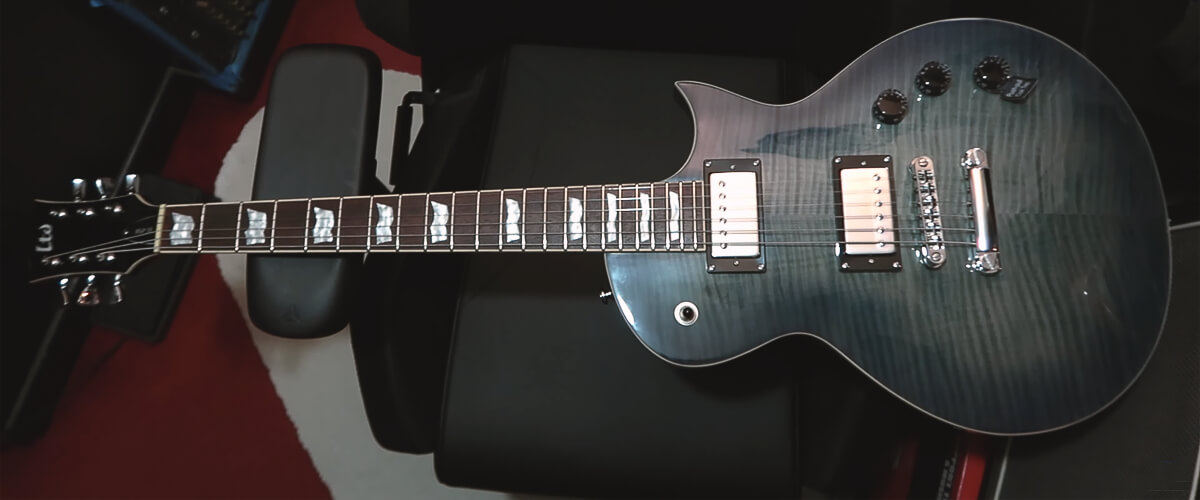 Overall, the guitar sounds and feels better than my 70s Les Paul Studio or 80s Les Paul Standard. The neck pickup sounds very close to a real 70s PAF that Gibson put stock in their Studios. And the bridge pickup in this ESP sounds like a Duncan Screamin' Demon.
I'm sure my LTD Les Paul guitar review showed you how versatile this instrument is. This model will perfectly show itself in rock compositions, blues, and jazz. But only you can truly unleash the potential of the EC-256!
Key specs
Scale, in/cm: 24.7/62.7.
Frets: 22.
Fretboard radius, in/cm: 13.7/35.
Type: electric.
Body material: mahogany.
Neck material: mahogany.
Neck joint: fixed.