Playing an electric guitar involves loud sound provided through an amplifier. But guitar amps often cost more than the guitar itself, and beginners often don't have the money for them. In addition, there are situations where using an amp is impossible, raising the question of whether you can play electric guitar without an amp.
The short answer, of course, is yes. There are several ways to do this at home today. But even professionals can use some of them when performing at concerts without lugging around heavy equipment. In this article, I'll look at four basic ways: using a PC/Mac or Smartphone/Tablet, Headphones/Speakers, Multi-effects pedal, and Micro amplifier. I'm sure you'll find the finest option for you. Let's begin.
Playing guitar without an amplifier using a PC/Mac or Smartphone/Tablet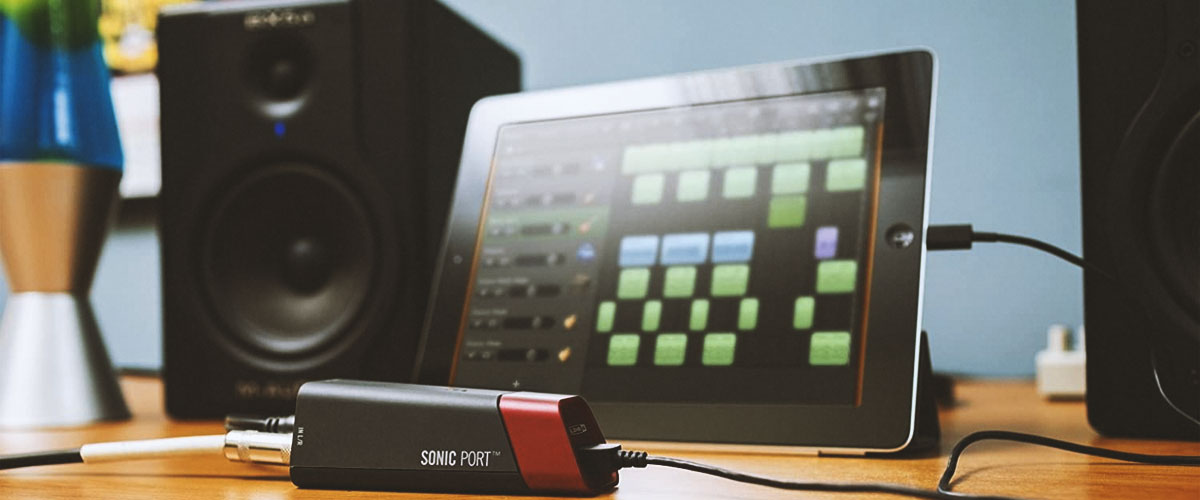 This is the simplest and, therefore, the most popular way. But it is worth noting at the beginning that it will not give you the full sound. It is designed for learning or practicing at home. Of course, you will have to learn how to use special applications, but in the future, you will get by easily and quickly.
Actually, to play this way, you just need to install a particular audio interface to transmit the signal from your guitar to the PC/Mac via USB and a special DAW – a basic digital musical instrument with which you can hear your playing as well as record and edit. There are many audio interfaces and DAWs available. The most popular today are Focusrite Scarlett 2i2 (PC/Mac), Garageband (Mac), Audacity (Mac, Windows, and Linux), BIAS FX, and AmpliTube (PC). With an easy-to-follow guide, installing and using these applications is simple.
For Smartphones/Tablets, the procedure is almost the same: first, you install the audio interface (Go Guitar Pro) suitable for your device, plug in your guitar, and download the DAW/VST application (AmpliTube or BIAS FX). And while there aren't many options for Android today, the number of apps is growing every day, nevertheless.
Playing guitar without an amplifier, using Headphones or Speakers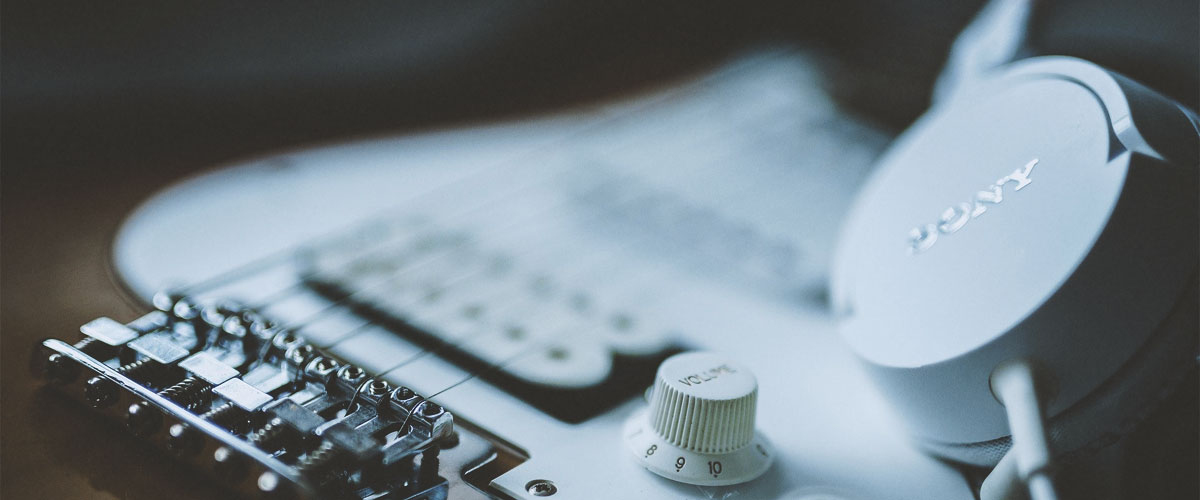 Headphones
Needless to say, this is the quietest way to play the guitar. You have full access to the sound without disturbing anyone, so this option is suitable for those who are rarely alone. In fact, it's the only way for them to practice regularly. But it should be noted right away that plugging regular headphones directly into the guitar jack will give you absolutely nothing because they have no preamplifier. Accordingly, you'll need a headphone amplifier, which you'll have to spend money on. But it's cheaper than a guitar amp.
Speakers
It's not the optimal way because you can connect regular computer speakers, but you won't get a loud sound. You will just destroy your speakers. This is more about a stereo system or monitors with more powerful and resistant dynamics. You will need an adapter from ¼" jack to RCA for monaural sound or a double RCA adapter for full stereo sound.
Playing guitar without an amp with the Multi-Effects Pedal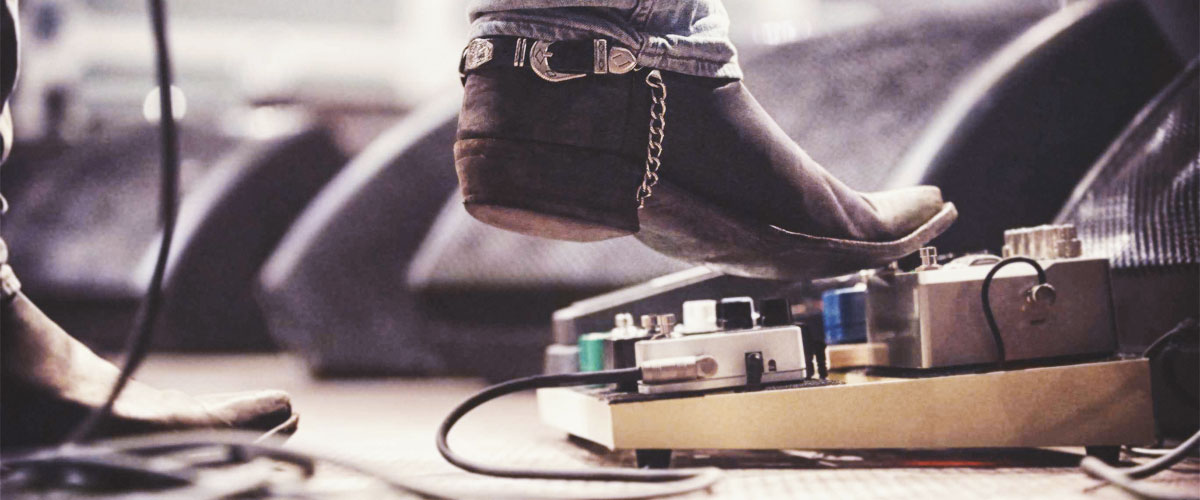 Generally speaking, this is a continuation of the previous method, which is more optimal. However, since many pedals have headphones and speaker jacks, you will be able to use this method not only at home but also during performances. First, make sure that your pedal has a 1/8-inch output in addition to the standard ¼-inch. In case there is no such connector, just use an adapter.
Of course, more powerful pedals are expensive, but they are a worthy alternative to bulky amplifiers. Since when you buy an amplifier, you still have to buy additional effects pedals. Multi-effects pedals literally act as an amp, so you don't have to worry about speaker integrity. They also allow you to produce effects such as chorus, reverb, and delay.
Micro amplifier
The last, very convenient way to play an electric guitar with no amplifier is to play it with a micro or mini amplifier. Confused enough yet? Okay, it's really quite simple. A micro-amplifier is a small battery-operated speaker. And it can be used with or without headphones. It's a handy way to play at home or for traveling because these devices clip directly to your instrument or belt or simply fit in your pocket (or put on a shelf). To figure out which one is optimal for you, just take the time to explore the variety of micro amplifiers. Good luck!